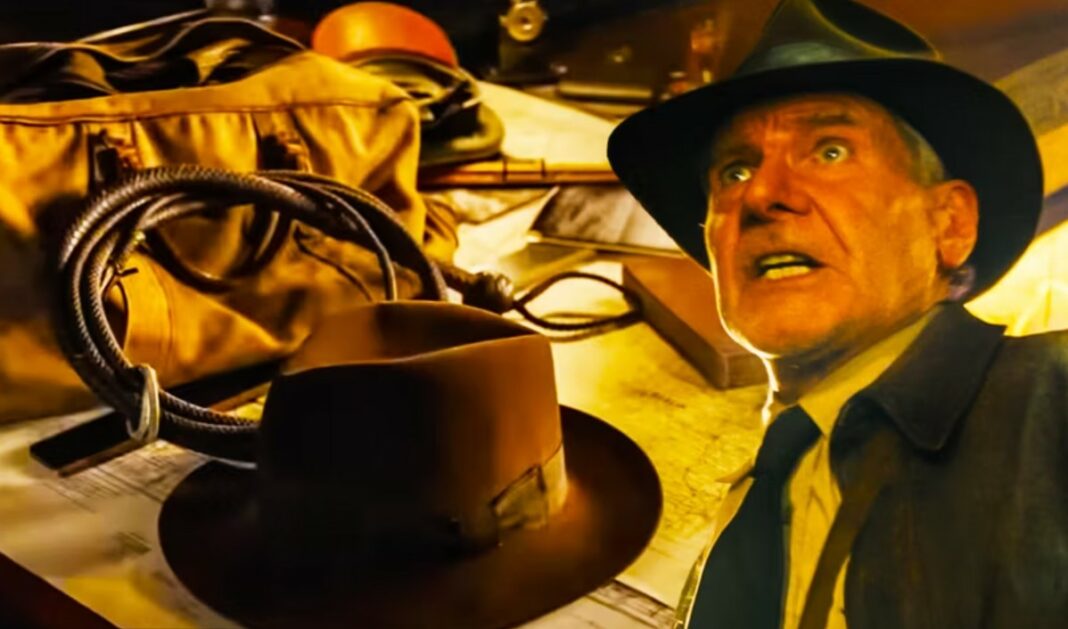 Indiana Jones and The Dial of Destiny verkar vara Harrison Fords sista tolkning av den legendariska karaktären.
Harrison Ford, som är 80 år, tar upp hatten och piska för sista gången i storfilmen som släpps i sommar.
Harrison Ford får sällskap av Phoebe Waller-Bridge, Antonio Banderas, Boyd Holbrook, John Rhys-Davies, Thomas Kretschmann och Mads Mikkelsen.
Läs på F7: Goda nyheter till dig som älskar kaffe
Phoebe Waller-Bridge spelar Indys guddotter, som också är en utredare, och i trailern tipsar hon om vad de kommer att jaga efter under hela filmen 'Pappa sa till mig att du hittade något på ett tåg, en skiva, som kan ändra kursen på berättelsen,'.
Indiana Jones hävdar att han sökt efter föremålet hela sitt liv
Som förväntat av actionäventyrsserien, ses Mr. Jones hoppa från alla typer av rörliga fordon, inklusive flygplan, bilar, lastbilar och till och med de berömda tuk-tukarna.
Indiana Jones femte film är regisserad av James Mangold, som också regisserade Copland, Girl, Interrupted, Johnny Cash-biografin Walk the Line, 3:10 to Yuma, The Wolverine och Logan.
Läs mer Sporten: Chelsea-ägaren Todd Boehly får råd av den person som förmodligen vet minst om allt av allt
Indiana Jones vaknade först till liv med Raiders of the Lost Ark i regi av ingen mindre än Steven Spielberg, sedan kom Indiana Jones And The Temple of Doom och senare Indiana Jones And The Last Crusade med Sean Connery som Indys pappa och slutligen bar Harrison Ford sin fedora igen efter 20 år med Indiana Jones And The Kingdom of The Crystal Skull.
Regissören Mangold hörde av sig genom att säga: "Mina legendariska medarbetare och jag är väldigt glada över att dela ett helt nytt och sista Indiana Jones-äventyr med dig!"